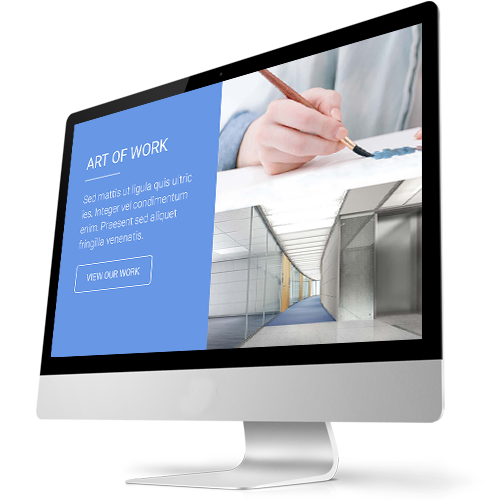 EXTREMELY EASY TO CUSTOMIZE

1 Welcome To Freesia Empire Theme
Sed mattis ut ligula quis ultricies. Integer vel condimentum enim. Sed mattis ut ligula quis ultricies. Integer vel condimentum enim.

2 Welcome To Freesia Empire Theme
Sed mattis ut ligula quis ultricies. Integer vel condimentum enim. Sed mattis ut ligula quis ultricies. Integer vel condimentum enim.
WE DESIGN FOR EVERYONE
Sed mattis ut ligula quis ultricies. Integer vel condimentum enim. Praesent sed aliquet dolor condimentum enim.Sed mattis ut ligula quis ultricies. Integer vel condimentum enim. Praesent sed aliquet dolor condimentum enim.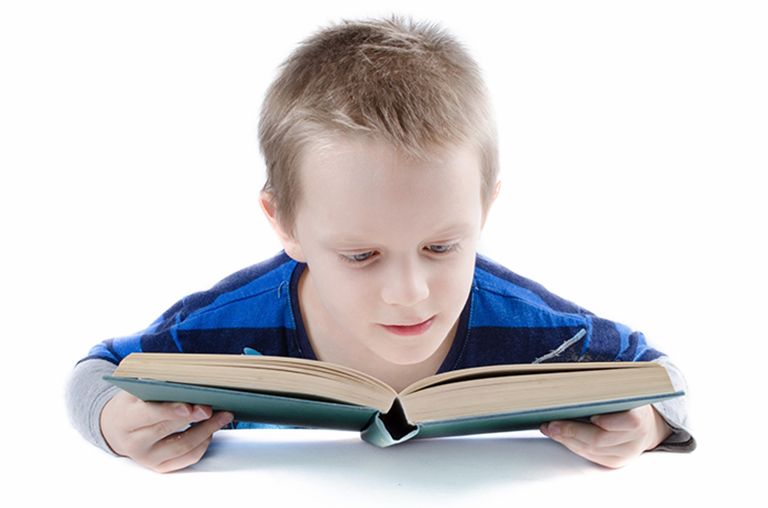 Sed mattis ut ligula quis ultricies. Integer vel condimentum enim. Praesent sed aliquet dolor condimentum enim.Sed mattis ut ligula quis ultricies. Integer vel condimentum enim. Praesent sed aliquet dolor condimentum enim.
View More
LATEST FROM BLOG
Maecenas sit amet suscipit orci, sit amet blandit felis. Ut bibendum tellus vitae sagittis tempor.
Home Builders Association of Greater Austin
The Home Builders Association (HBA) is the only non-profit organization in the greater Austin area that exists solely to serve the residential building sector. Last year was a challenging year for everyone. We recognize that in times like these all businesses are looking at how to cut costs.
So why is your HBA membership a necessity? In short, membership allows unique benefits in the areas of advocacy, networking, and education to name a few, which will more than pay the price of your annual membership fee. Take a minute to learn about some of the benefits of an HBA membership.
Build Representation – Advocacy
Advocacy is hands down one of the most important benefits of HBA membership. The HBA is the industry's voice at the local, state and national levels, advocating to ensure that the regulatory environment is pro-housing across the 30 municipalities and seven counties we represent. Our active and diligent Government Relations Committee keeps tabs on hot industry topics and takes action when necessary to encourage industry growth and development. Additionally, we work with the Texas Association of Builders (TAB) and the National Association of Home Builders (NAHB) on state and national housing issues. In 2020, this advocacy work was especially significant as the HBA was instrumental in lobbying to ensure that the home building industry was deemed essential during the pandemic. This is an area where we will continue to be vigilant to keep Austin building.
Build Relationships – Networking
Our 700+ member companies consist of custom and volume builders, remodelers, developers and a variety of other housing-related entities such as building materials suppliers, trades, banks, REALTORS and architects to name a few. Any company that relies on or is impacted by the housing market can and should be an HBA member. The HBA holds a host of events throughout the year on both large and small scales where you can network and spotlight your business. Additionally, joining a council or committee allows for regular face time within an intimate setting. No matter your interest or mission, there are numerous opportunities to expand your brand, make connections and grow your business through the HBA.
Build Knowledge – Education & Conferences
The HBA offers a variety of informative classes and seminars each year hosted by experts in our industry to broaden your knowledge and help grow your business. This includes two annual housing forecast conferences, as well as instructional courses ranging from project management to hands-on builder training. This year, we are proud to announce that in partnership with NAHB, we will be offering a variety of certification courses beginning in the spring. Due to the pandemic, we will hold virtual, in-person and hybrid events so you can participate in the manner that is most comfortable to you. We will be closely monitoring local and state guidelines and will make adjustments as is necessary.
Build Assurance – TAB & NAHB
As an HBA member, you are also a member of TAB and NAHB. This three-in-one membership includes access to discounted products, services, as well as residential building contracts and more.
The HBA is committed to protecting the best interests of our members. If members are hung up by shutdowns, building codes, permits, inspections, or red tape, they are not building homes which trickles down to the bottom line home sales. The HBA is the conduit between all things affecting home building in Austin which includes you! Take action and become an HBA member. We are stronger in numbers.
For more information or inquires about joining the HBA, please contact our Director of Programs and Membership Erin Scott at erin@hbaaustin.com or 512-982-9187.
What is the HBA and Why is Membership Essential?
Home Builders Association of Greater Austin
For those who may not know me my name is Chad Durham and I am proud to serve as the 2021 Board President for the Home Builders Association of Greater Austin.
As the Austin division president for David Weekley Homes, I've had the pleasure of being a part of the company and a member of the HBA for nearly 17 years. The HBA is truly a collective and committed organization that is plugged into the community, existing to be the voice of housing in our seven-county region. Thanks to our 700+ members and the support of our board of directors and staff, the HBA is a powerful advocate for pro-housing initiatives and instrumental in keeping homeownership affordable.
One of the biggest and most important advocacy successes in 2020 was to keep Austin building. We lobbied hard alongside cohorts at the state and national levels to ultimately deem homebuilding an essential business while many other industries were shut down. As we continue to navigate the world of COVID-19, we will focus on nurturing the important relationships we have developed with officials at the city, county and state levels to ensure our members are well-represented.
We have all heard — and experienced — the shortage of skilled labor and its impact on homebuilding. To this end, I am excited to continue to build our workforce development program, spotlighting the younger generation and the wealth of opportunities available to them in our industry. Specifically this year, we will strive to build even stronger relationships with high schools, trade schools and corporate programs to create a central hub for employers and employees to connect seamlessly. Additionally, we plan to develop a leadership council available for those seeking professional growth inside our industry.
What about the HBA's signature events and programs? As usual, we have many exciting things on deck and will be offering attendance in safe and thoughtful ways. We will continue to offer virtual attendance options, but hope to be able to hold more in-person events as the year goes on. We know that nothing beats face-to-face interactions. First up is our popular Annual Housing Forecast on Feb. 3. This is the single largest comprehensive economic and market forecasting event in the region for residential construction and development. You are missing out if you have yet to attend this conference! Check out our online calendar at HBAaustin.com for a complete list of our upcoming conferences, sporting events, education classes and other networking events. The strength of our HBA comes from members working with members. That said, we are also thrilled to launch a new and innovative way for our members to connect and communicate with one another this Spring.
Below, I am honored to recognize our recently installed 2021 Board and thank them in advance for the work they will do this year. This is going to be a great year for the HBA and I invite you all to be a part of it!
Get to Know Your 2021 Leadership
Home Builders Association of Greater Austin
Much like the rest of the world, here at the HBA 2020 was a roller-coaster ride unlike any other. But, instead of focusing on the challenges this year created, we'd like to celebrate the wins that came out of this unprecedented situation. When asking both leaders from the HBA membership and staff, overwhelmingly the theme of resiliency emerged. The HBA community truly pulled together to keep both our association and the home building industry itself moving forward when so many businesses were collapsing. Thank you to our members, especially the 2020 Board of Trustees, for their commitment.
Keep Austin Building
One of the most significant accomplishments this year was the role our Government Relations team. Made up of a small army of engaged members representing different areas of home building and our Senior Government Relations Director, played in ensuring our industry was deemed essential, especially during the early stages of the pandemic. This effort required aggressive lobbying at the local, state and national levels and being nimble as government orders ebbed and flowed throughout. Thank you to this group for stepping up to the plate for this critical work.
New Leadership
At the height of the coronavirus spikes in the spring, the HBA was handed another curve ball which required our Board of Directors to spring into action in an unexpected way when our CEO announced she would be leaving within the next two months. Immediately, our Board formed a strategic task force and launched an intensive search for our next leader. Though this was an arduous process to undertake while also focusing on keeping our industry working, everyone agrees that the outcome was a gift in disguise. Out of this challenge came Taylor Jackson who has performed with grace under pressure in the six months since being handed the reins during such a tumultuous time. Taylor, thank you and we are so happy to have you at the helm of the HBA.
Switching Gears
As with other Associations like ours, our funding depends heavily on the support of our members through event sponsorships. Unfortunately, unlike other businesses and non-profit organizations, trade associations were excluded from applying for PPP monies making event sponsorship more important than ever. In order to help keep the HBA afloat, the staff quickly and efficiently turned many of our most important events including the Marketing and Advertising (MAX) Awards, the Parade of Homes and the Mid-Year Housing Forecast into successful virtual events. Our members really stood by the HBA, continuing to sponsor and attend events resulting in most either meeting or exceeding profits from previous years.
Membership
The only reason the HBA exists is to serve our members. As you can imagine, many businesses were forced to cut their budgets, meaning many members had to make the tough choice to renew or drop their memberships this year. Additionally, tight budgets made attracting new members all the more difficult. Thanks to the HBA Membership committee for leading the crusade to not only retain 74 percent of existing members but to also bring on 121 new members year-to-date. Incredible!
Giving Back
A bright light during the pandemic has been the HBA Benefit Home Program — the annual construction of a home built mostly — if not entirely — through donations of construction management, materials, supplies, labor and monies of HBA members. A portion of the proceeds from the sale benefits a local charity. This year, we were lucky to close on the sales of two homes, one built in 2019 by Taylor Morrison which sold earlier this year and the 2020 Lennar Benefit Home which sold in October. The sale of these two properties allowed us to donate more than $200,000 to HomeAid Austin. Additionally, construction began on the 2021 Benefit Home thanks to the generosity of Johnson Development and Chesmar Homes.
Undoubtedly, this has been one of the toughest years the HBA has ever faced. It is through the strong support of HBA members that we have been able to survive. Thank you for your commitment to this organization. We look forward to serving you in 2021 and beyond.
Resiliency Emerged During Challenging Year — The Best of 2020