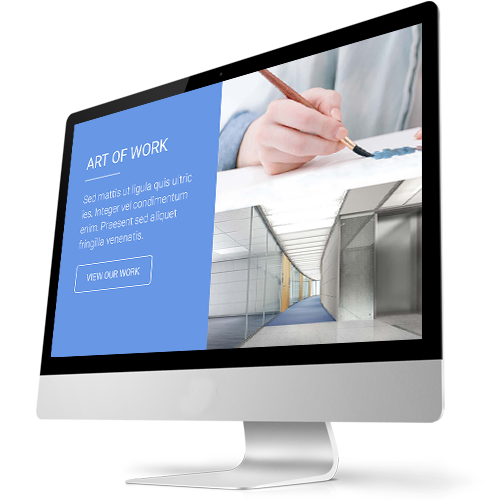 EXTREMELY EASY TO CUSTOMIZE

1 Welcome To Freesia Empire Theme
Sed mattis ut ligula quis ultricies. Integer vel condimentum enim. Sed mattis ut ligula quis ultricies. Integer vel condimentum enim.

2 Welcome To Freesia Empire Theme
Sed mattis ut ligula quis ultricies. Integer vel condimentum enim. Sed mattis ut ligula quis ultricies. Integer vel condimentum enim.
WE DESIGN FOR EVERYONE
Sed mattis ut ligula quis ultricies. Integer vel condimentum enim. Praesent sed aliquet dolor condimentum enim.Sed mattis ut ligula quis ultricies. Integer vel condimentum enim. Praesent sed aliquet dolor condimentum enim.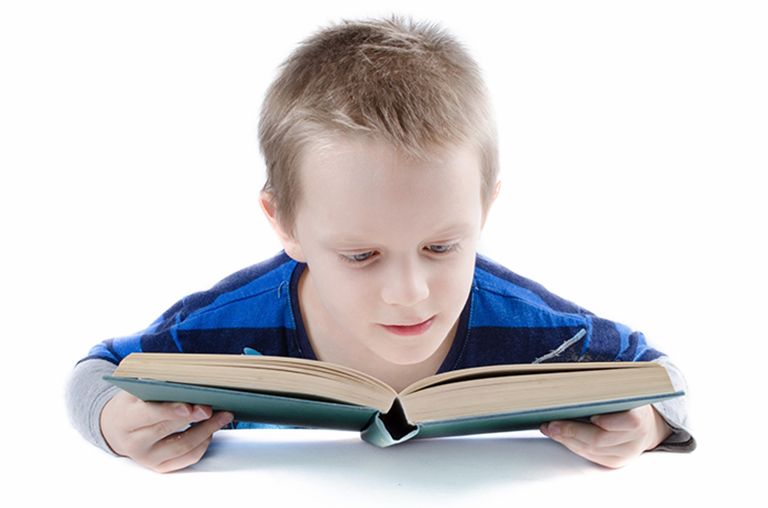 Sed mattis ut ligula quis ultricies. Integer vel condimentum enim. Praesent sed aliquet dolor condimentum enim.Sed mattis ut ligula quis ultricies. Integer vel condimentum enim. Praesent sed aliquet dolor condimentum enim.
View More
LATEST FROM BLOG
Maecenas sit amet suscipit orci, sit amet blandit felis. Ut bibendum tellus vitae sagittis tempor.
Home Builders Association of Greater Austin
The 87th Legislative Session adjourned "Sine Die" on May 31. The Texas Legislature meets for 140 days every two years to conduct the business of the state. The Legislature is required by the Texas Constitution to pass a budget for the next two years, but thousands of other bills are proposed each session, with only about one out of five passing. This session is no different, although several high-priority legislative items were unique to this session, including the ongoing COVID-19 pandemic and devastating winter storms.
Each session, many bills affect the home building industry — bills tracked by our friends at the Texas Association of Builders number in the hundreds, some that would improve our industry, but many that would be detrimental. Fortunately, as we neared the end of the session, many of those "bad bills" have been caught on the wrong side of legislative deadlines, essentially "killing" the bills (although no bill is dead until the Legislature finally adjourns).
Below are highlights of some of the important bills that were working their way through the legislative process:
• HB 738 by Rep. Dennis Paul — This bill requires that cities update their building codes to at least the 2012 International Code Council codes. Some cities are operating on codes from 2001 and this bill would force those cities to modernize their code. The bill has passed out of the Senate and is on its way back to the House for final review before heading to the Governor's desk to be signed.
• HB 3422 by Rep. Geanie Morrison — This bill increases penalties for scam contractors. After any major disaster, there is a flurry of fly-by-night contractors who take deposits from unsuspecting homeowners and then disappear before the work ever begins. This bill will increase penalties on those scam businesses. The bill has been referred to the Senate Committee on Business & Commerce, where it will need to be heard and voted out before heading to the full Senate.
• SB 877 by Sen. Kelly Hancock — This bill allows for the use of third-party inspectors during times of declared disaster. As we saw during the peak of the COVID-19 pandemic, many city inspection departments were unable to operate at full capacity, leaving thousands of homes waiting for inspections before homeowners could move in. This bill was passed out of the Senate and is waiting to be voted on by the entire house.
• SB 1947 by Sen. Drew Springer — This bill will require a city to approve an application within a 45-day period (which is current law) and prohibits a city from requiring that an applicant waive their right to the 45-day timeline. Although cities are required by law to approve the permit within 45 days, many cities will require waivers or simply not adhere to the timeline. This bill has been voted out of the Senate and now heads to the House Committee on Land & Resource Management to be swapped out with its house bill companion, HB 2590 by Rep. Jeff Leach.
These are a few of the bills that affect our industry. There are many other bills, both good and bad, impacting our industry that will not be signed into law. Oftentimes, these bills are multi-session efforts and could potentially be refiled and debated in future sessions.
The HBA's advocacy team will continue to work hard and represent our members at the city and county level, as well as the Texas Capitol in cooperation with our state counterpart, the Texas Association of Builders. Advocacy is a core tenant of our association and a tremendous benefit to our members. You can learn more about our advocacy efforts at https://www.hbaaustin.com/advocacy/.
The 87th Texas Legislature Is in Its Final Days
Home Builders Association of Greater Austin
The Home Builders Association (HBA) is the only non-profit organization in the greater Austin area that exists solely to serve the residential building sector. Last year was a challenging year for everyone. We recognize that in times like these all businesses are looking at how to cut costs.
So why is your HBA membership a necessity? In short, membership allows unique benefits in the areas of advocacy, networking, and education to name a few, which will more than pay the price of your annual membership fee. Take a minute to learn about some of the benefits of an HBA membership.
Build Representation – Advocacy
Advocacy is hands down one of the most important benefits of HBA membership. The HBA is the industry's voice at the local, state and national levels, advocating to ensure that the regulatory environment is pro-housing across the 30 municipalities and seven counties we represent. Our active and diligent Government Relations Committee keeps tabs on hot industry topics and takes action when necessary to encourage industry growth and development. Additionally, we work with the Texas Association of Builders (TAB) and the National Association of Home Builders (NAHB) on state and national housing issues. In 2020, this advocacy work was especially significant as the HBA was instrumental in lobbying to ensure that the home building industry was deemed essential during the pandemic. This is an area where we will continue to be vigilant to keep Austin building.
Build Relationships – Networking
Our 700+ member companies consist of custom and volume builders, remodelers, developers and a variety of other housing-related entities such as building materials suppliers, trades, banks, REALTORS and architects to name a few. Any company that relies on or is impacted by the housing market can and should be an HBA member. The HBA holds a host of events throughout the year on both large and small scales where you can network and spotlight your business. Additionally, joining a council or committee allows for regular face time within an intimate setting. No matter your interest or mission, there are numerous opportunities to expand your brand, make connections and grow your business through the HBA.
Build Knowledge – Education & Conferences
The HBA offers a variety of informative classes and seminars each year hosted by experts in our industry to broaden your knowledge and help grow your business. This includes two annual housing forecast conferences, as well as instructional courses ranging from project management to hands-on builder training. This year, we are proud to announce that in partnership with NAHB, we will be offering a variety of certification courses beginning in the spring. Due to the pandemic, we will hold virtual, in-person and hybrid events so you can participate in the manner that is most comfortable to you. We will be closely monitoring local and state guidelines and will make adjustments as is necessary.
Build Assurance – TAB & NAHB
As an HBA member, you are also a member of TAB and NAHB. This three-in-one membership includes access to discounted products, services, as well as residential building contracts and more.
The HBA is committed to protecting the best interests of our members. If members are hung up by shutdowns, building codes, permits, inspections, or red tape, they are not building homes which trickles down to the bottom line home sales. The HBA is the conduit between all things affecting home building in Austin which includes you! Take action and become an HBA member. We are stronger in numbers.
For more information or inquires about joining the HBA, please contact our Director of Programs and Membership Erin Scott at erin@hbaaustin.com or 512-982-9187.
What is the HBA and Why is Membership Essential?
Home Builders Association of Greater Austin
For those who may not know me my name is Chad Durham and I am proud to serve as the 2021 Board President for the Home Builders Association of Greater Austin.
As the Austin division president for David Weekley Homes, I've had the pleasure of being a part of the company and a member of the HBA for nearly 17 years. The HBA is truly a collective and committed organization that is plugged into the community, existing to be the voice of housing in our seven-county region. Thanks to our 700+ members and the support of our board of directors and staff, the HBA is a powerful advocate for pro-housing initiatives and instrumental in keeping homeownership affordable.
One of the biggest and most important advocacy successes in 2020 was to keep Austin building. We lobbied hard alongside cohorts at the state and national levels to ultimately deem homebuilding an essential business while many other industries were shut down. As we continue to navigate the world of COVID-19, we will focus on nurturing the important relationships we have developed with officials at the city, county and state levels to ensure our members are well-represented.
We have all heard — and experienced — the shortage of skilled labor and its impact on homebuilding. To this end, I am excited to continue to build our workforce development program, spotlighting the younger generation and the wealth of opportunities available to them in our industry. Specifically this year, we will strive to build even stronger relationships with high schools, trade schools and corporate programs to create a central hub for employers and employees to connect seamlessly. Additionally, we plan to develop a leadership council available for those seeking professional growth inside our industry.
What about the HBA's signature events and programs? As usual, we have many exciting things on deck and will be offering attendance in safe and thoughtful ways. We will continue to offer virtual attendance options, but hope to be able to hold more in-person events as the year goes on. We know that nothing beats face-to-face interactions. First up is our popular Annual Housing Forecast on Feb. 3. This is the single largest comprehensive economic and market forecasting event in the region for residential construction and development. You are missing out if you have yet to attend this conference! Check out our online calendar at HBAaustin.com for a complete list of our upcoming conferences, sporting events, education classes and other networking events. The strength of our HBA comes from members working with members. That said, we are also thrilled to launch a new and innovative way for our members to connect and communicate with one another this Spring.
Below, I am honored to recognize our recently installed 2021 Board and thank them in advance for the work they will do this year. This is going to be a great year for the HBA and I invite you all to be a part of it!
Get to Know Your 2021 Leadership